Our 2022 Back to School Book Drive is now on, and we need your help. Support our young readers by purchasing a book from our Amazon Wish List or donating today!

Team Read officially kicked off our annual Back-to-School Book Drive last week with a fantastic volunteer event at the John Stanford Center for Educational Excellence. A group of 15 employee volunteers from Hyatt's Seattle Collection, comprised of Grand Hyatt Seattle, Hyatt at Olive 8, and Hyatt Regency Seattle, labeled and packed new books for Team Read's program libraries. First, the employees heard a quick overview of Team Read and learned more about our mission and impact. They then assisted Team Read staff in preparing the new books for distribution.
The event was part of Hyatt's Global Month of Service, when hotels worldwide come together to impact their communities positively.
"We understand the importance of giving back to our communities, which is why we actively chose to partner with Team Read," said Jennifer Khuu of Hyatt. "We were looking for an organization that could help us with our RiseHY program, which revolves around supporting opportunity youth within our communities. Team Read totally aligns with our efforts!" As a Team Read alum, Jennifer knows the impact of Team Read on both readers and teens.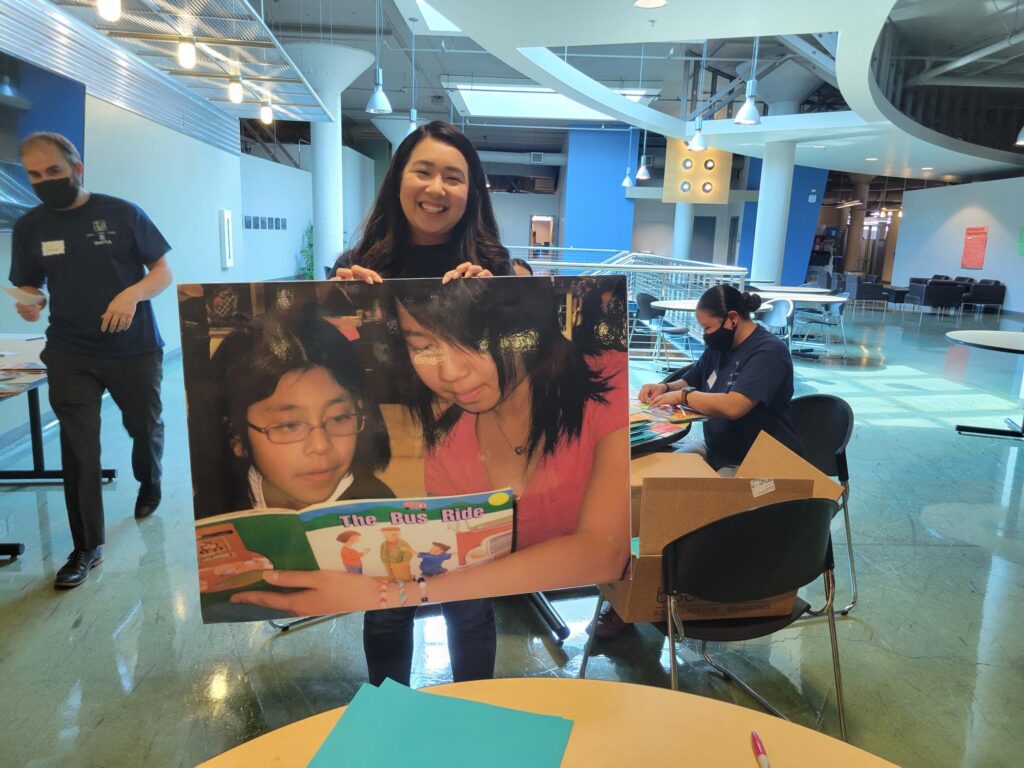 You can also help us build and expand Team Read's libraries for the readers we support by purchasing books from our Amazon Wish List or donating during our Back-to-School Book Drive now through mid-September.
The crew at Hyatt's Seattle Collection loved volunteering with Team Read so much that they want to do it again in the future. "Everyone had a blast and was asking for more volunteer opportunities at the end! We want to come back!" said Khuu. Thanks to Jennifer and all the employees who participated in the event. We're grateful for your support!